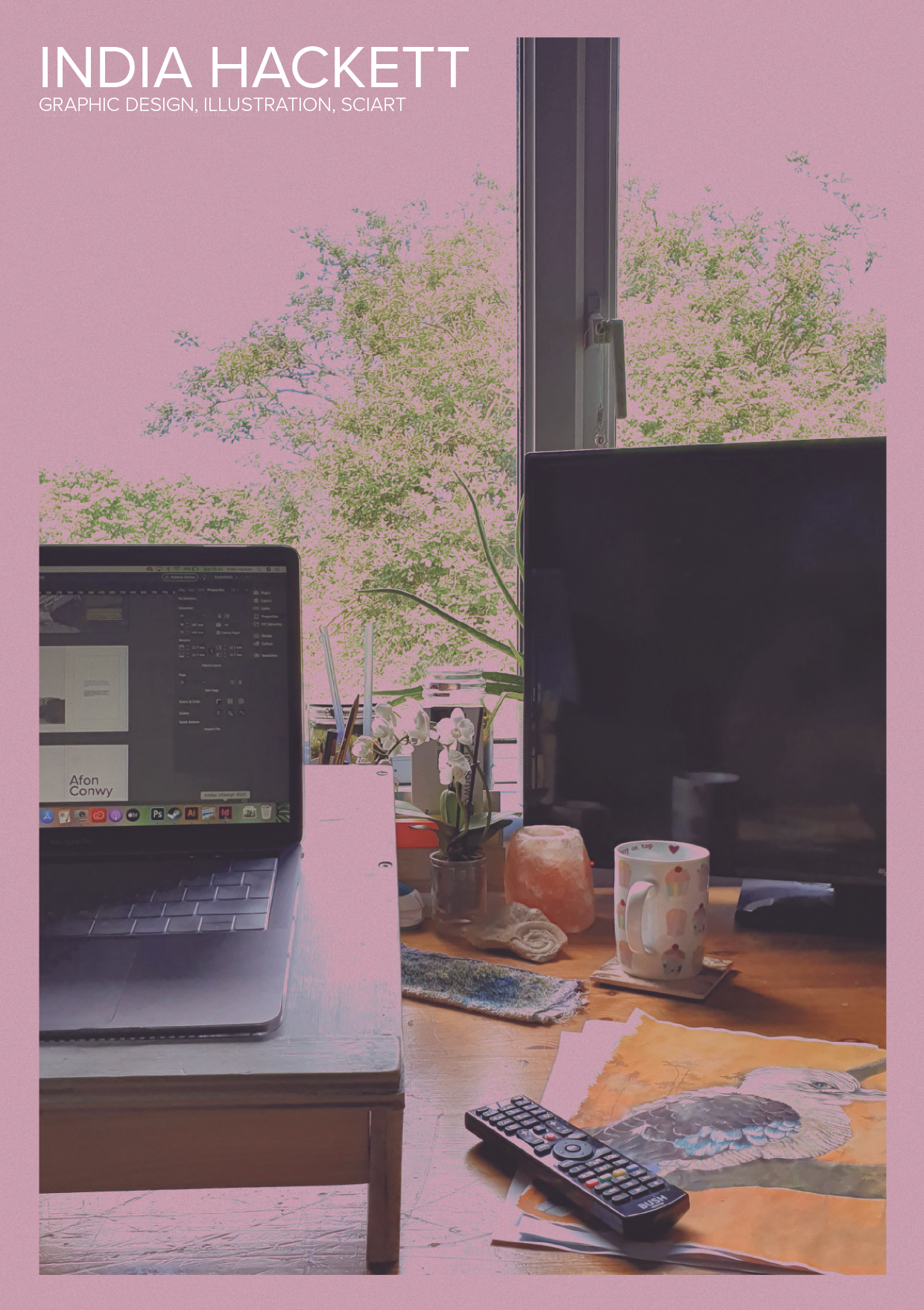 I'm India, a graphic designer and wildlife illustrator / scientific illustrator. Nature enthusiast, coffee lover & self proclaimed nerd. 
Being born and raised in rural North Wales, I have always been surrounded by nature and wildlife, the perfect source of inspiration and the motivation behind my work. Preserving our environment is a message I like to include in my work wherever possible. 
My work combines my love of Illustration and Graphic Design to create illustrations, publications and info-graphics. Specifically around the themes of environmental sciences and other non-fiction topics. 
Having always enjoyed traditional painting using acrylics and gouache and I pride myself in continuing to do so. Although I often use Adobe Photoshop to retouch the illustrations to suit their purpose.  Publication design is something I also enjoy, allowing me to use Adobe InDesign and Adobe Illustrator to create small-print publications and text-heavy info-graphics.
I have created artwork in aid of organisations such as The Rainforest Trust, and Anglesey Sea Zoo and I have also been completing private commissions and selling artist prints since early 2015.
Keep up to date with my current projects via social media or head over to my online stores linked below, or send over any collaboration interests or enquiries to: