What would our rebuilt future look like if we put nature at the heart of our decisions? 

Brief provided by @wwf_uk.  and @davidattenborough, to re-imagine through art, a future where nature is thought of first. 

Living in harmony with our planet means putting nature at the centre of our decisions. Greener spaces can be achieved with the right mind-set. Bird feeders, living walls, rooftop plants, windowsill plants, side-walk trees; creating green spaces is so important for both nature and our own well-being.

Many urban areas have the potential to see green again, taking inspiration from an apartment complex in Rome, I re-imagined what realistically could be done to create a greener space for the local birds and the local residents. (See below.) In this community, nature would be at the heart of both literally the complex, and in the heart of the decisions made around it.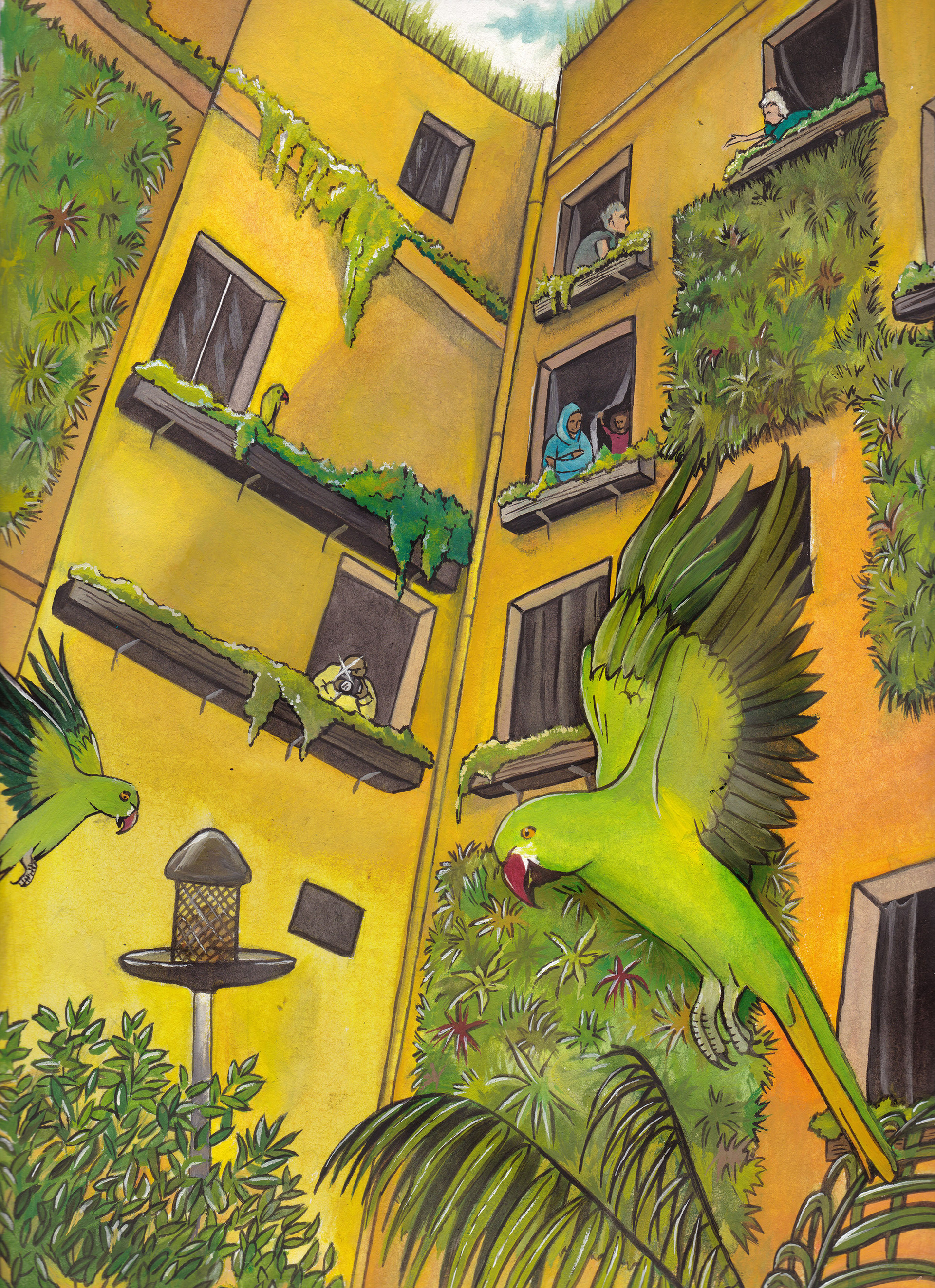 Below: A mock-up fictional magazine cover using the original illustration. This is how I enjoy seeing my illustrations used.