Acrylic A4 illustration of a Goodfellow's Tree Kangaroo pair, a personal project that will soon be developed into a publication about this endangered species.

This is an illustration of a Hammerhead shark which started as a recent private commission. Below: Magazine mock-ups and the original gouache painting.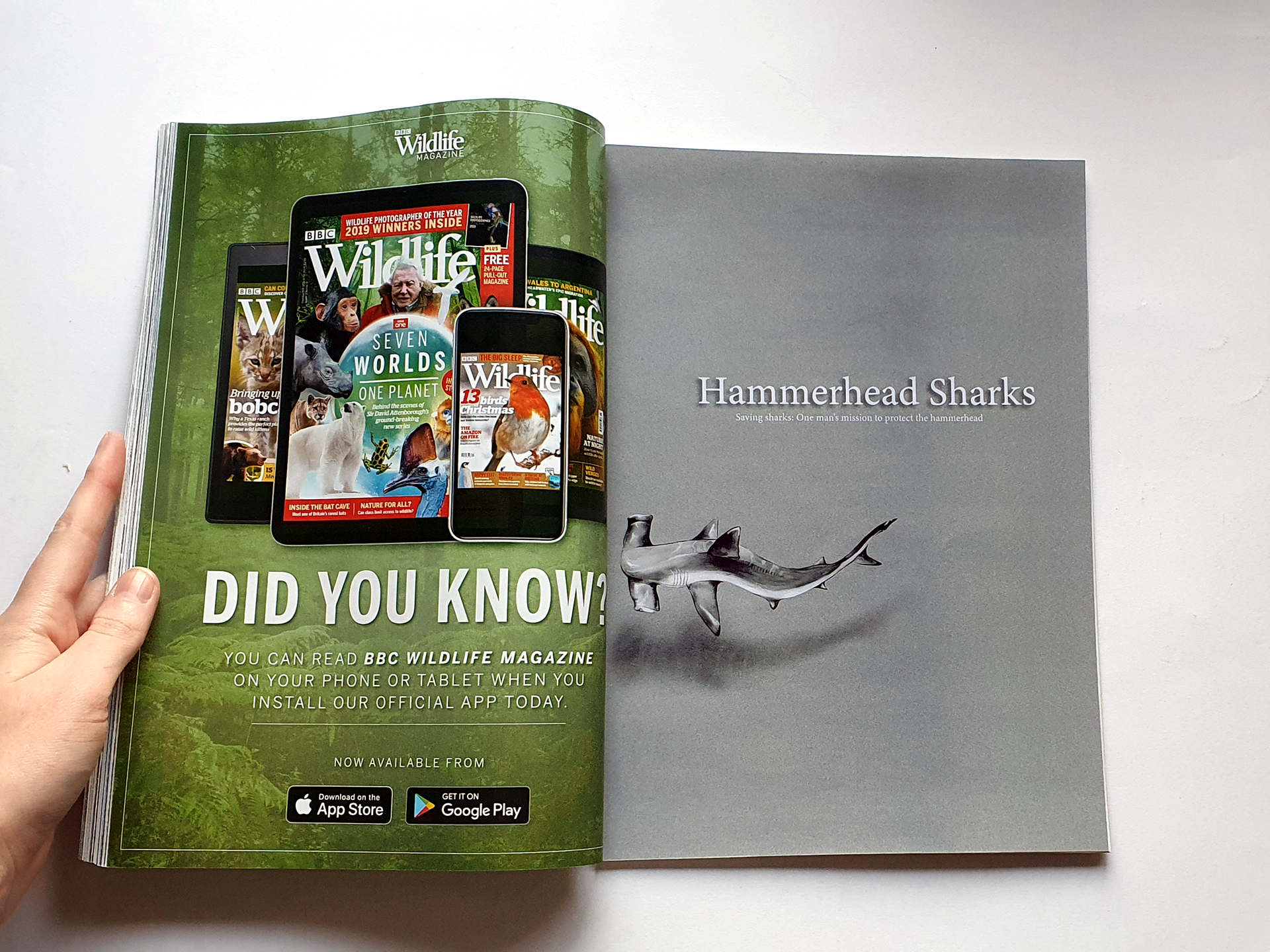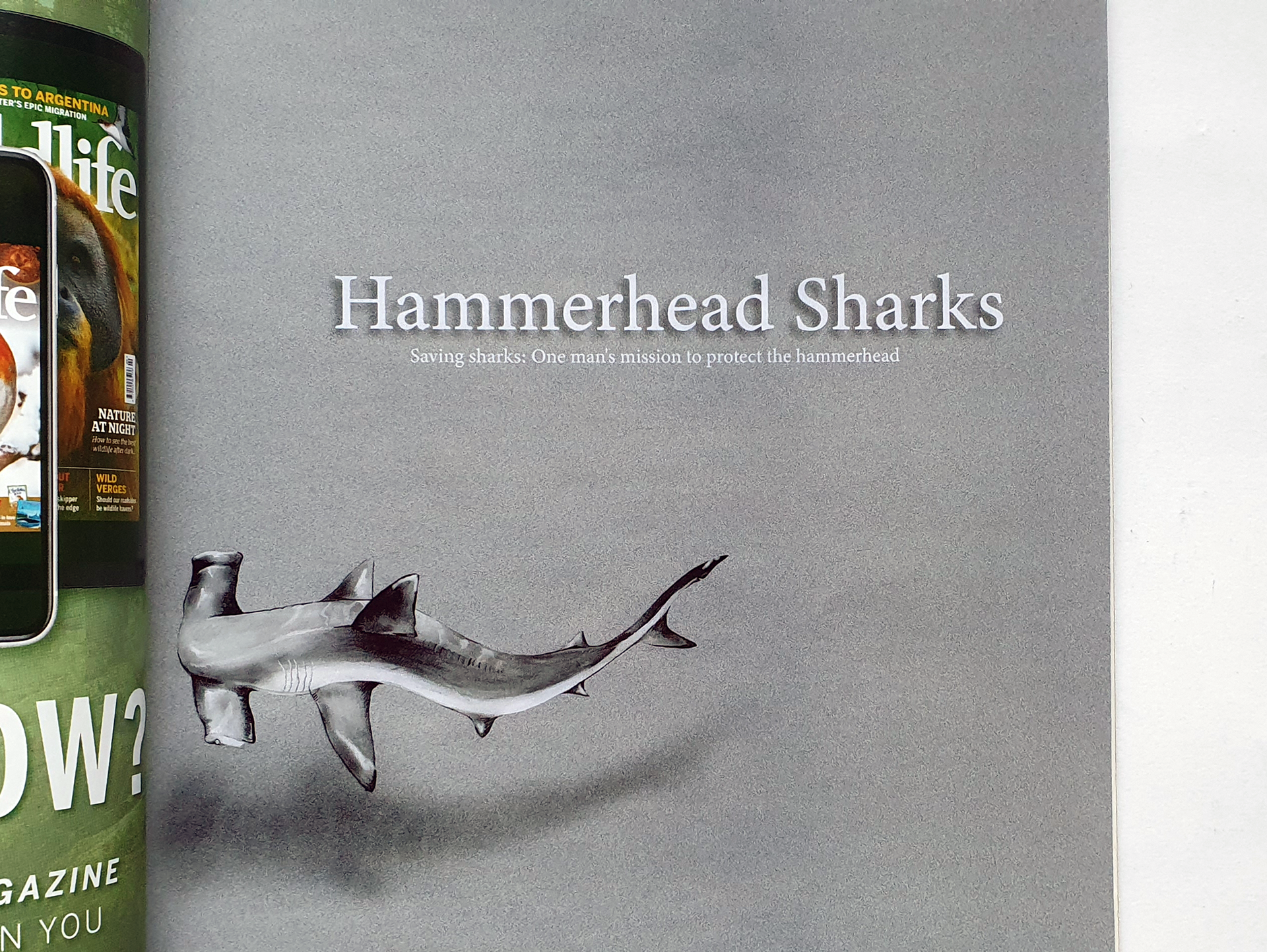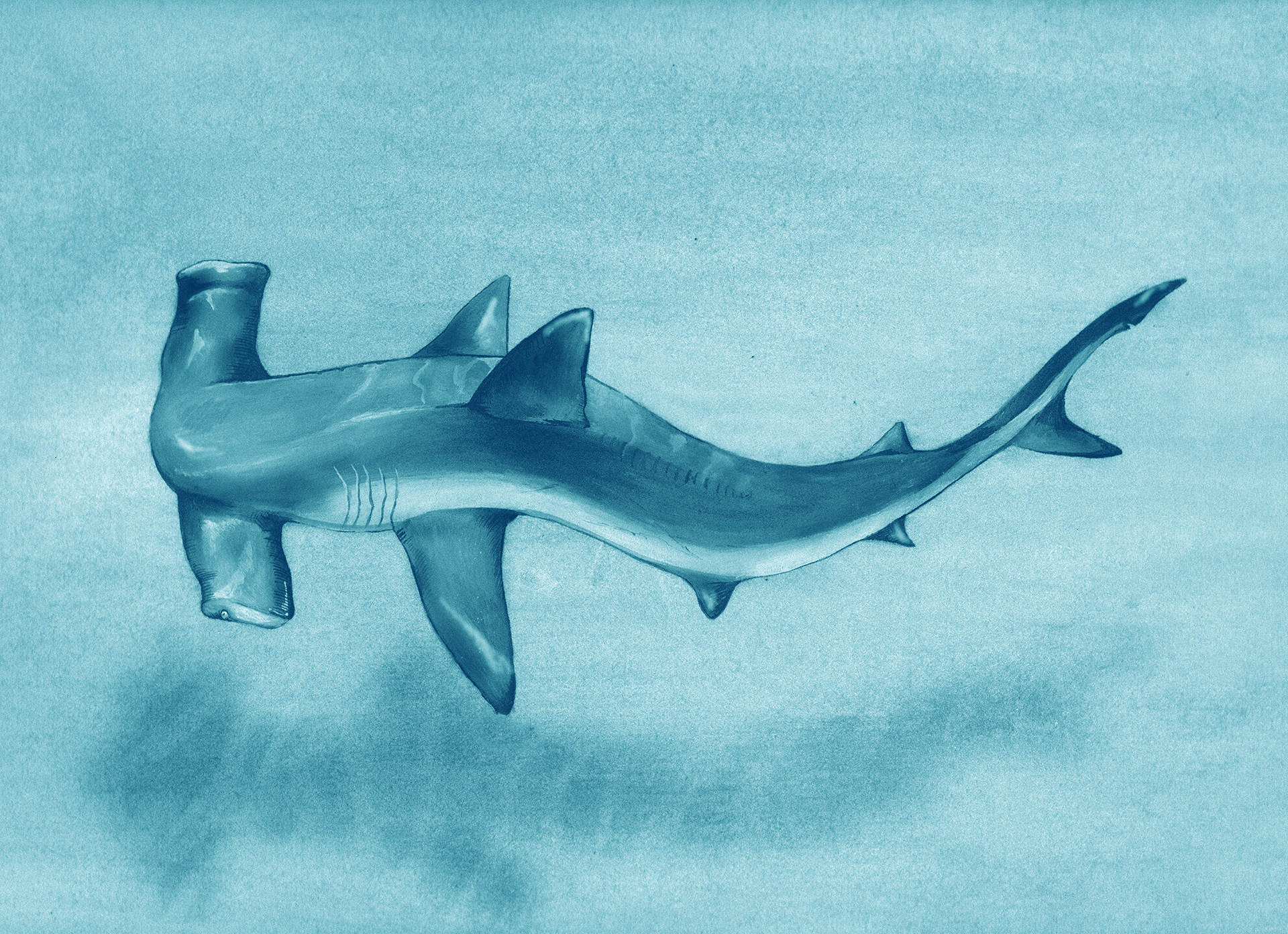 Examples from Inktober illustrations completed in 2019, using Dayler Rowney acrylic inks. These illustrations have been used for various projects since.