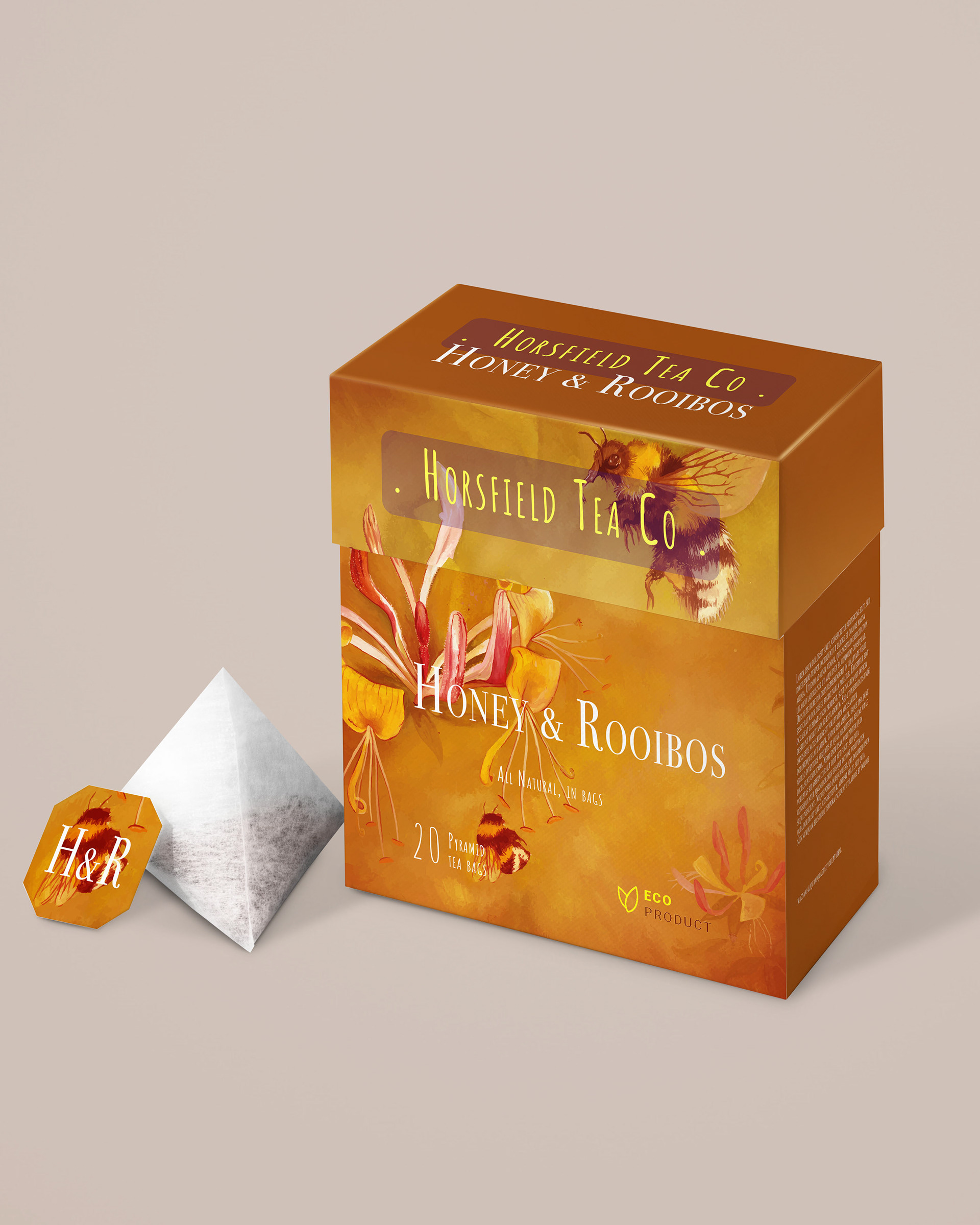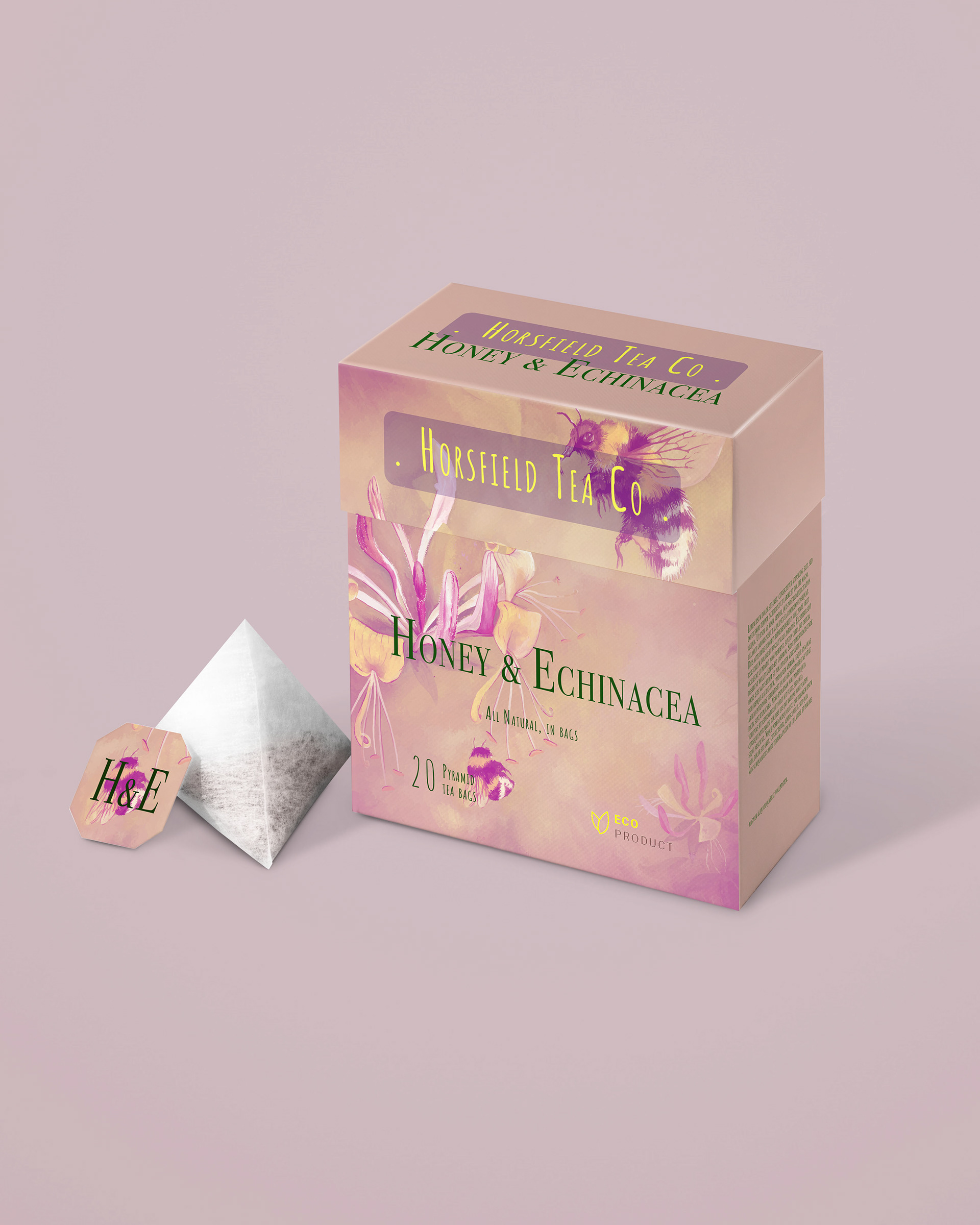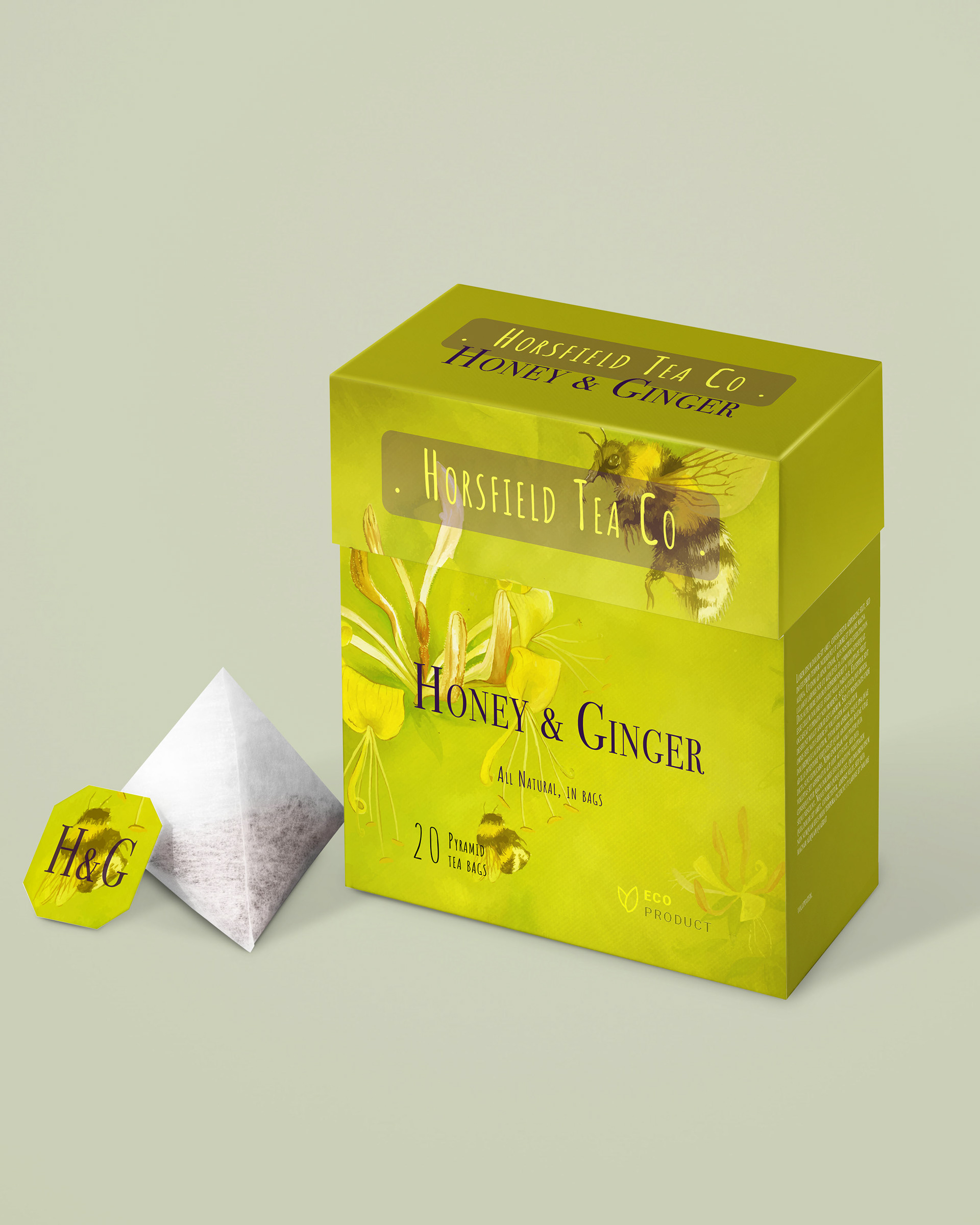 A selection of mock-up packaging for a fictional tea company, created using an A4 gouache illustration showing a wild UK honeysuckle and two buff-tailed bumblebees. Each flavour is shown through different colour packaging and different headings.

Graphics work completed using Adobe Photoshop & lettering created through Adobe Illustrator.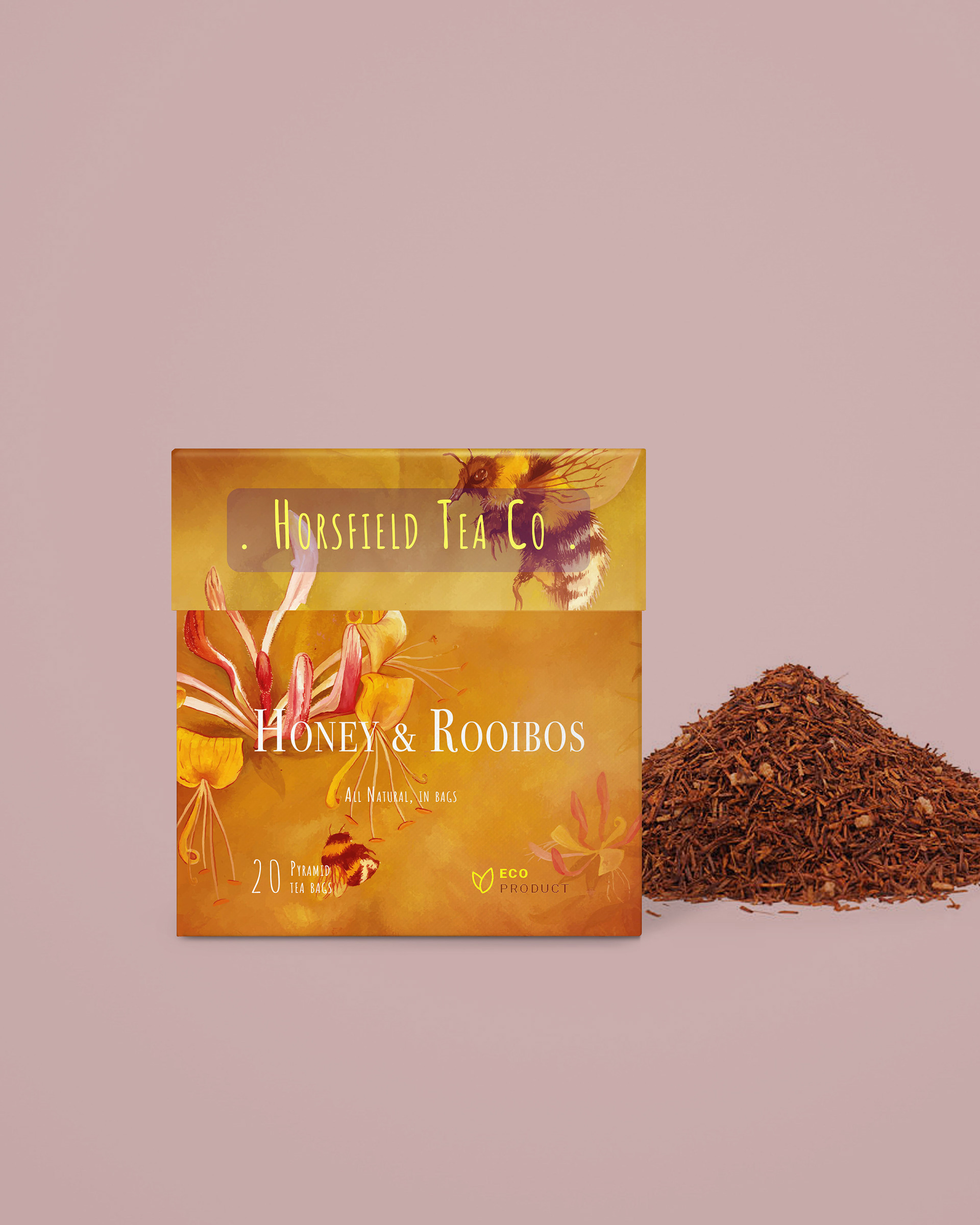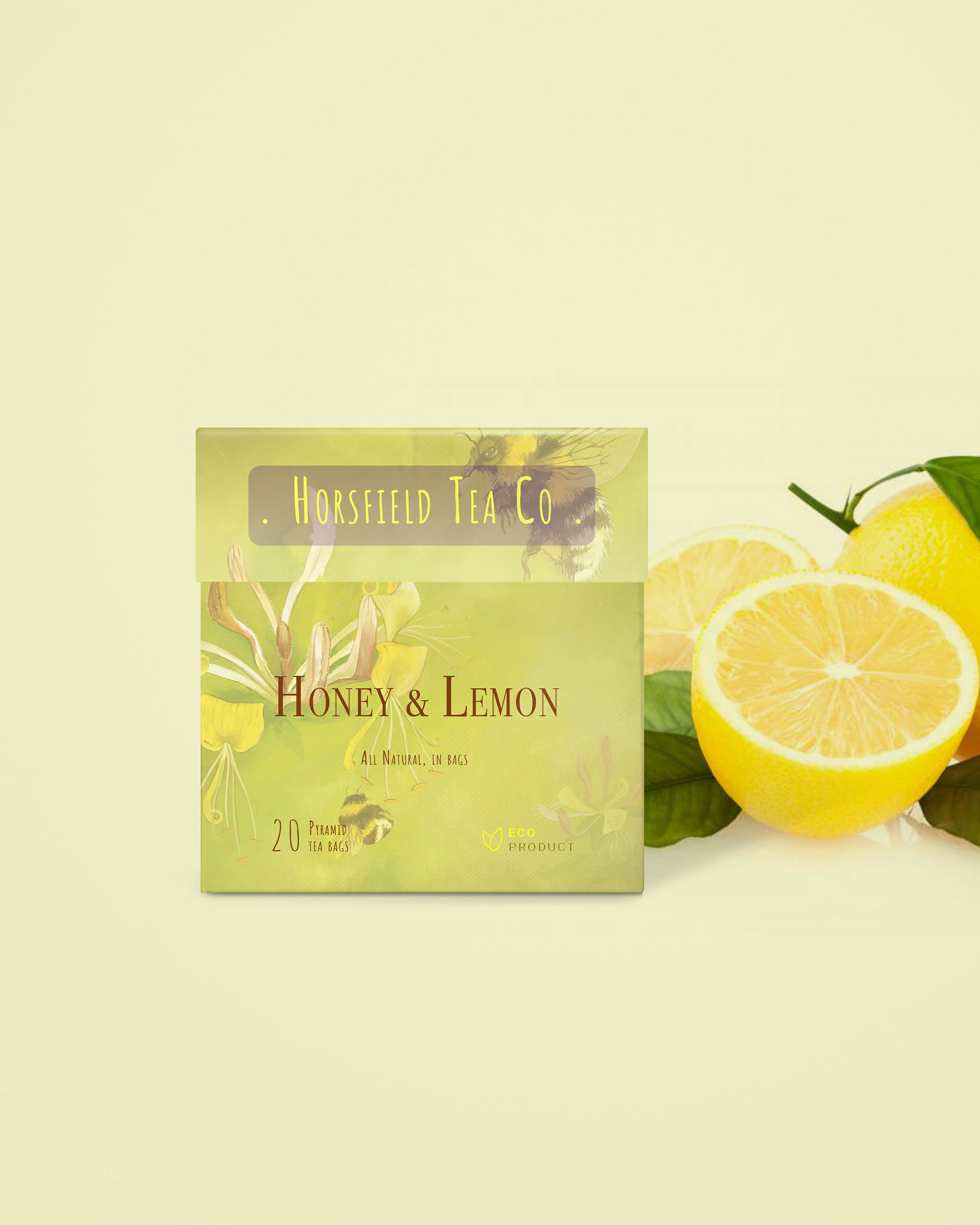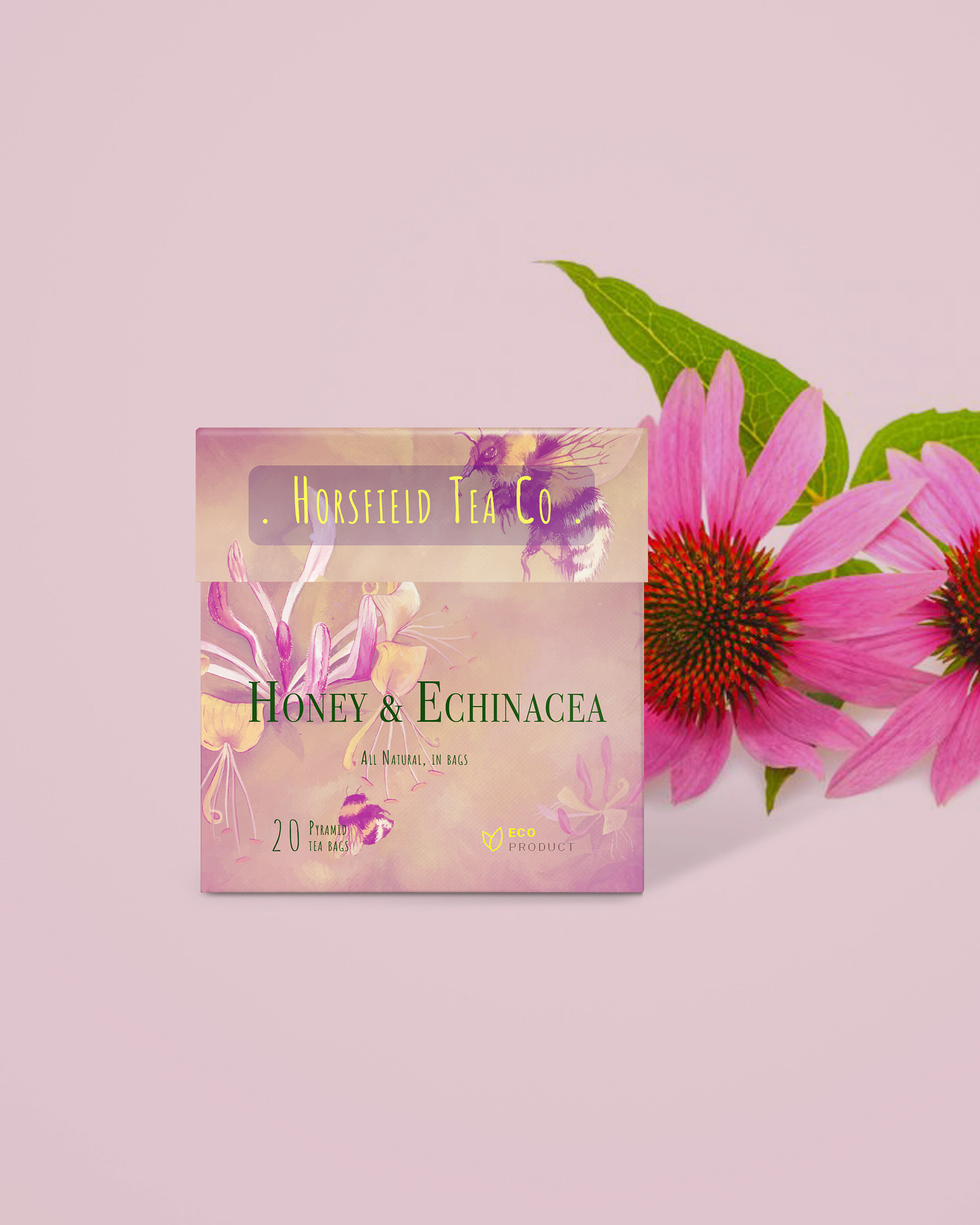 Below: Original illustration, created in gouache on A4. 
​​​​​​​