Postcard designs for the florist company Prestige Flowers, to be sent out alongside every purchase. The brief asked for a "warm evocative feel, accompanied by an inspiration quote". 
Illustration drawn by hand and coloured digitally using Adobe Photoshop, lettering done using Adobe Illustrator.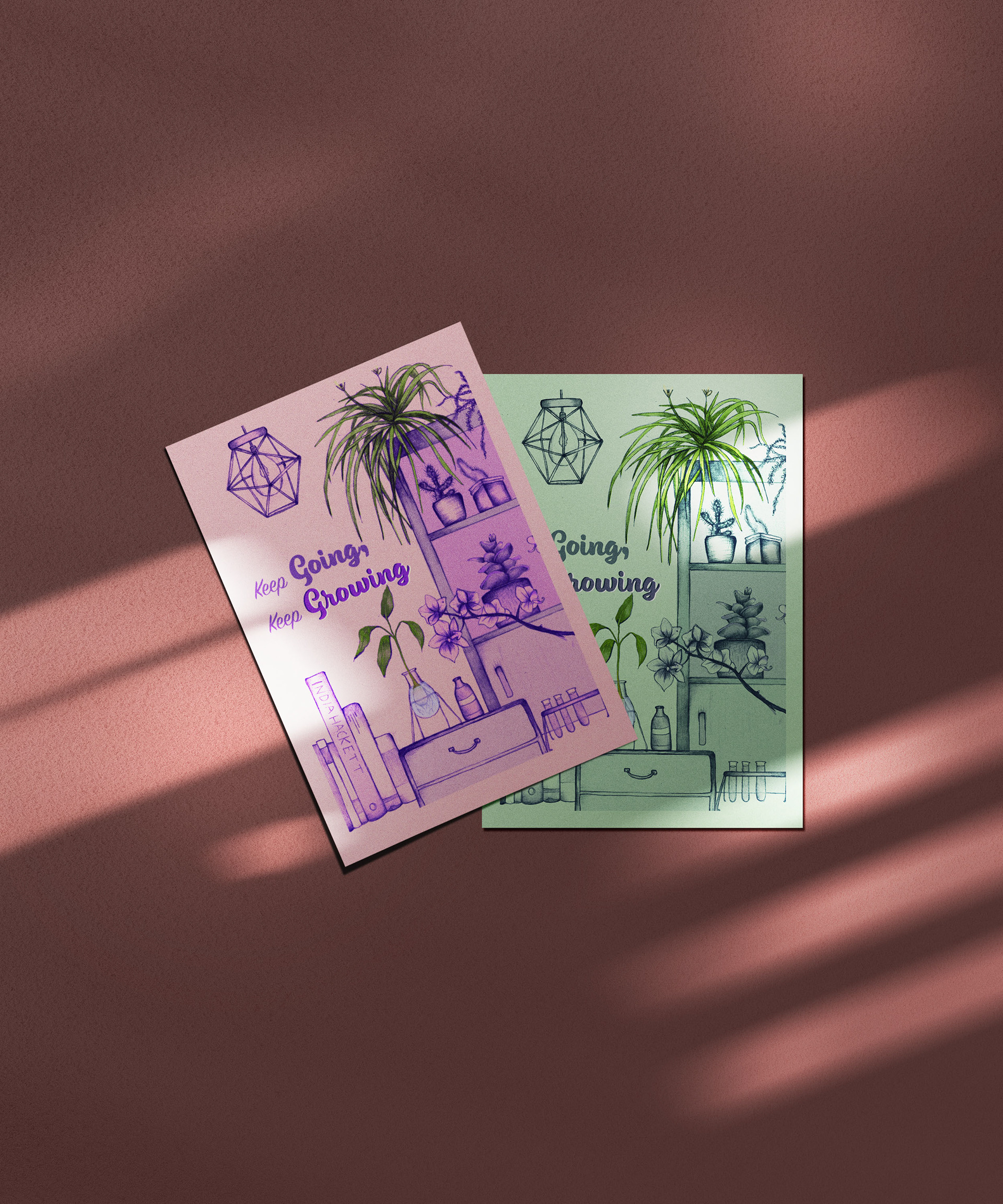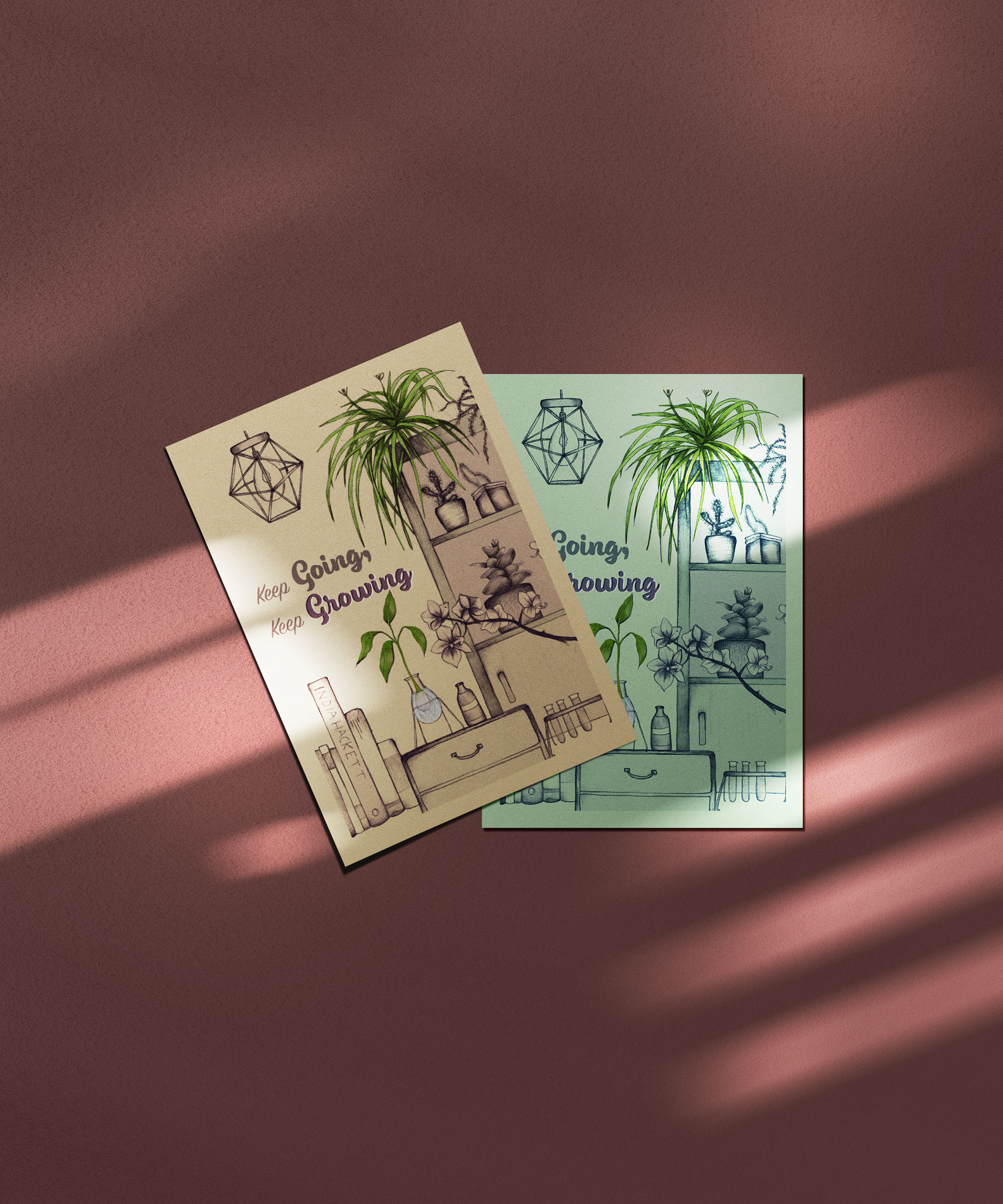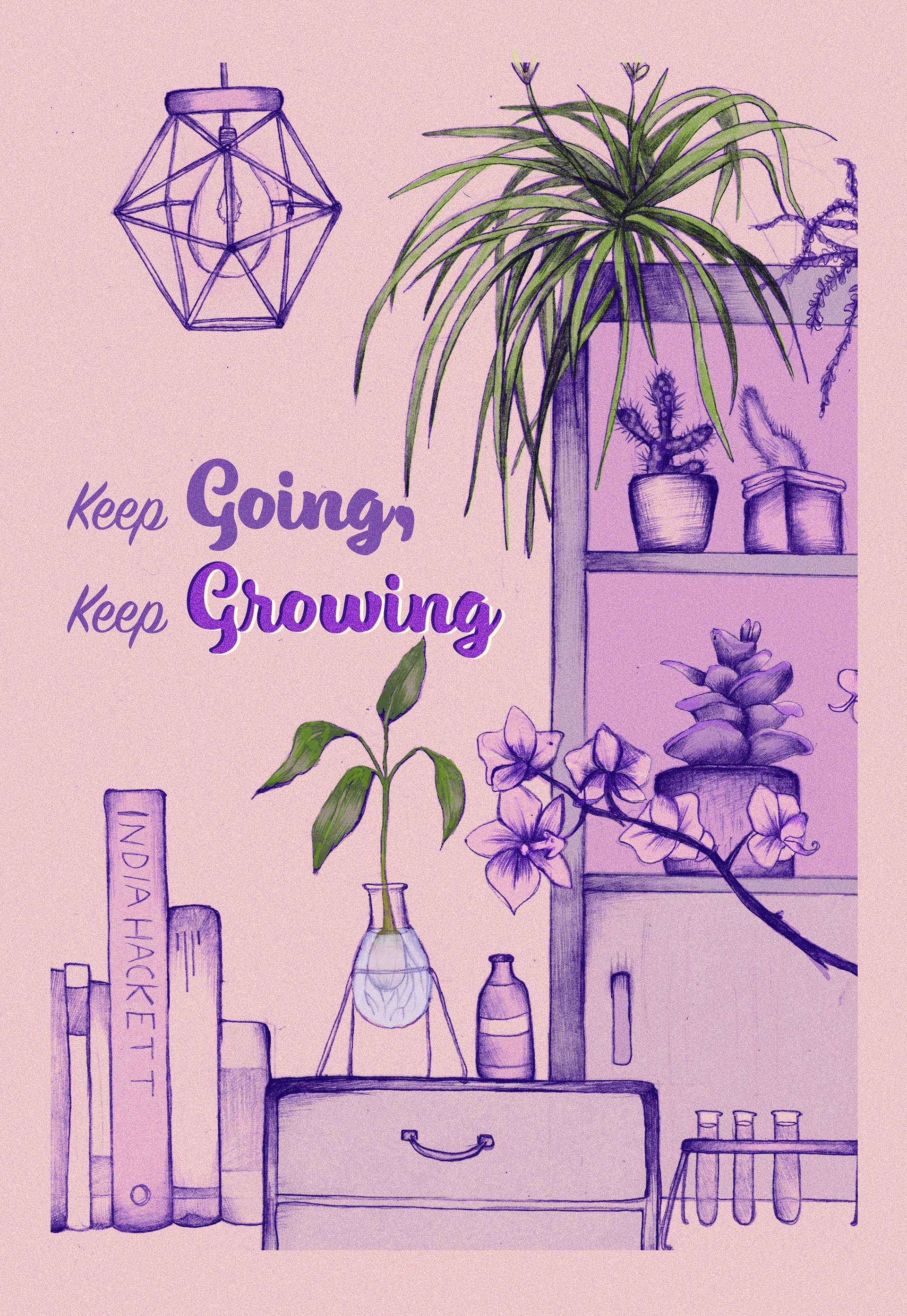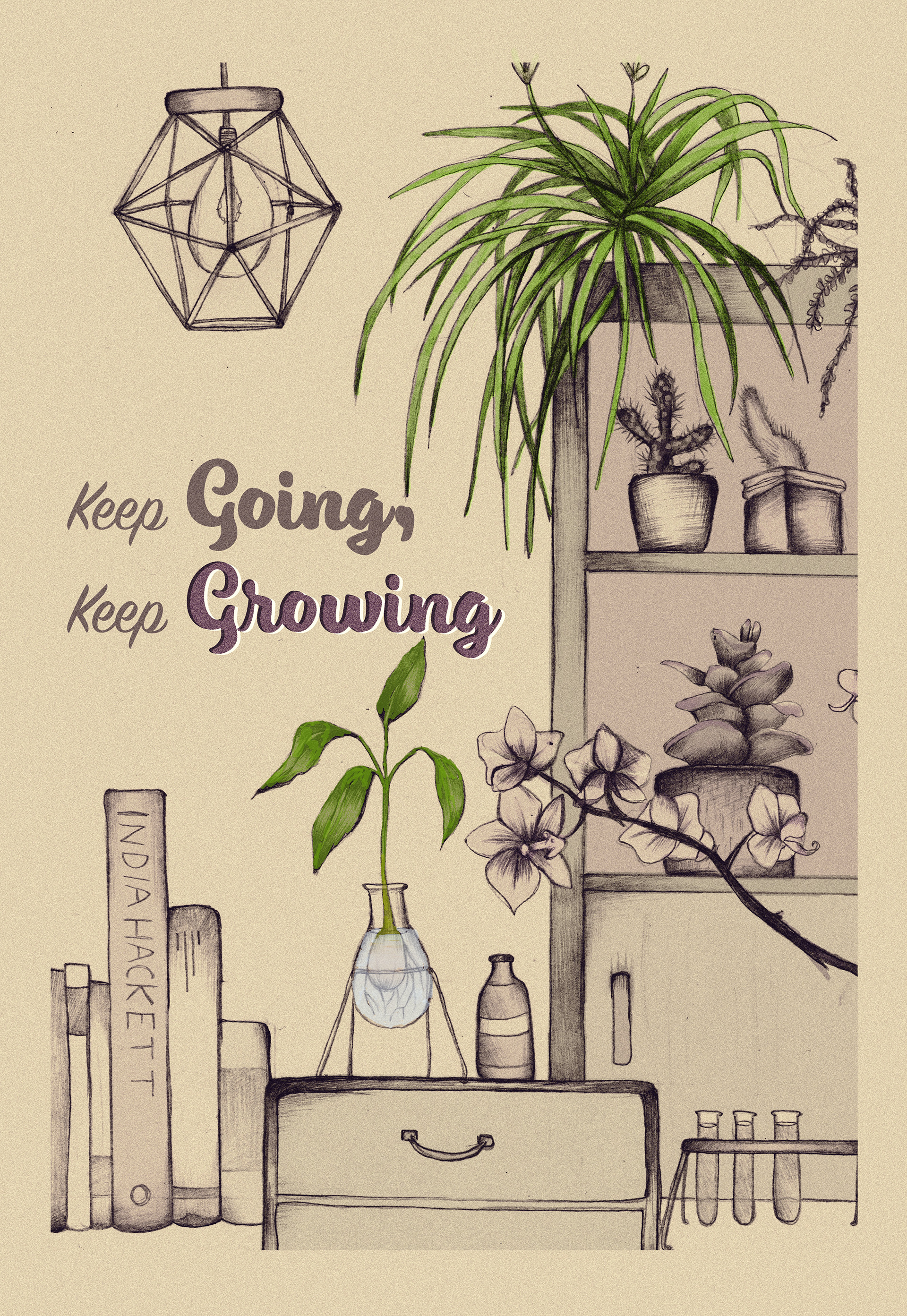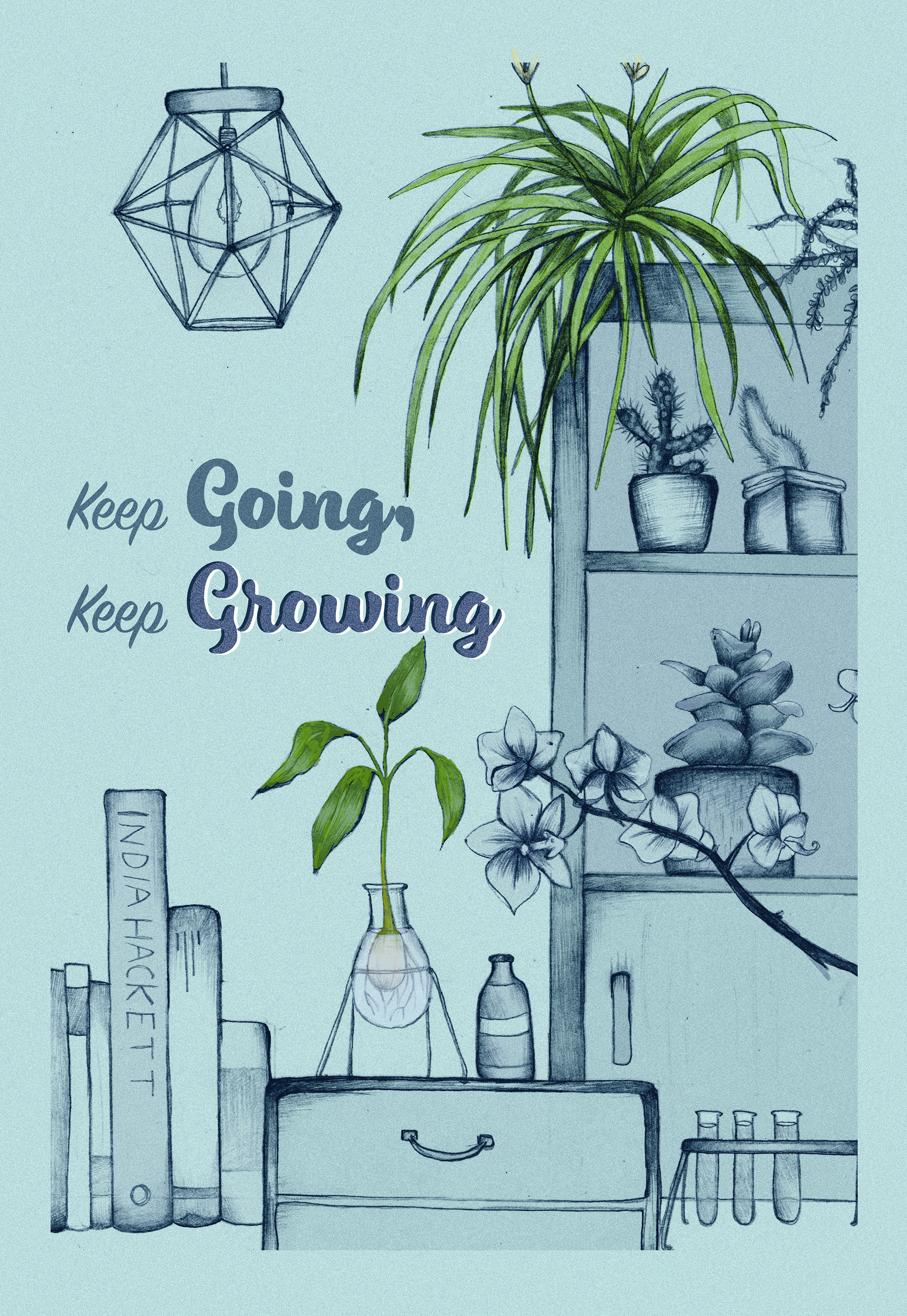 Below: Original drawing & design, final design cropped down.