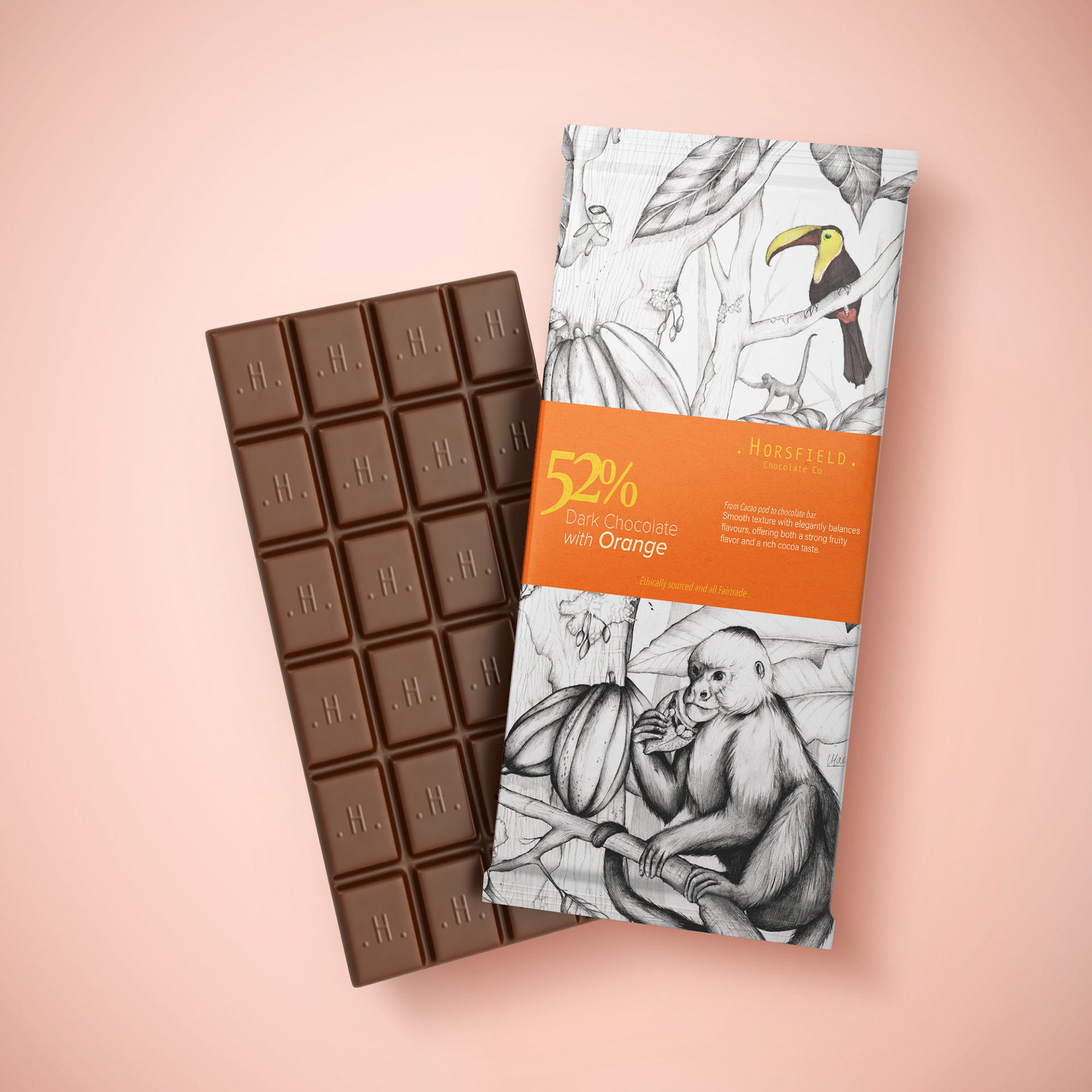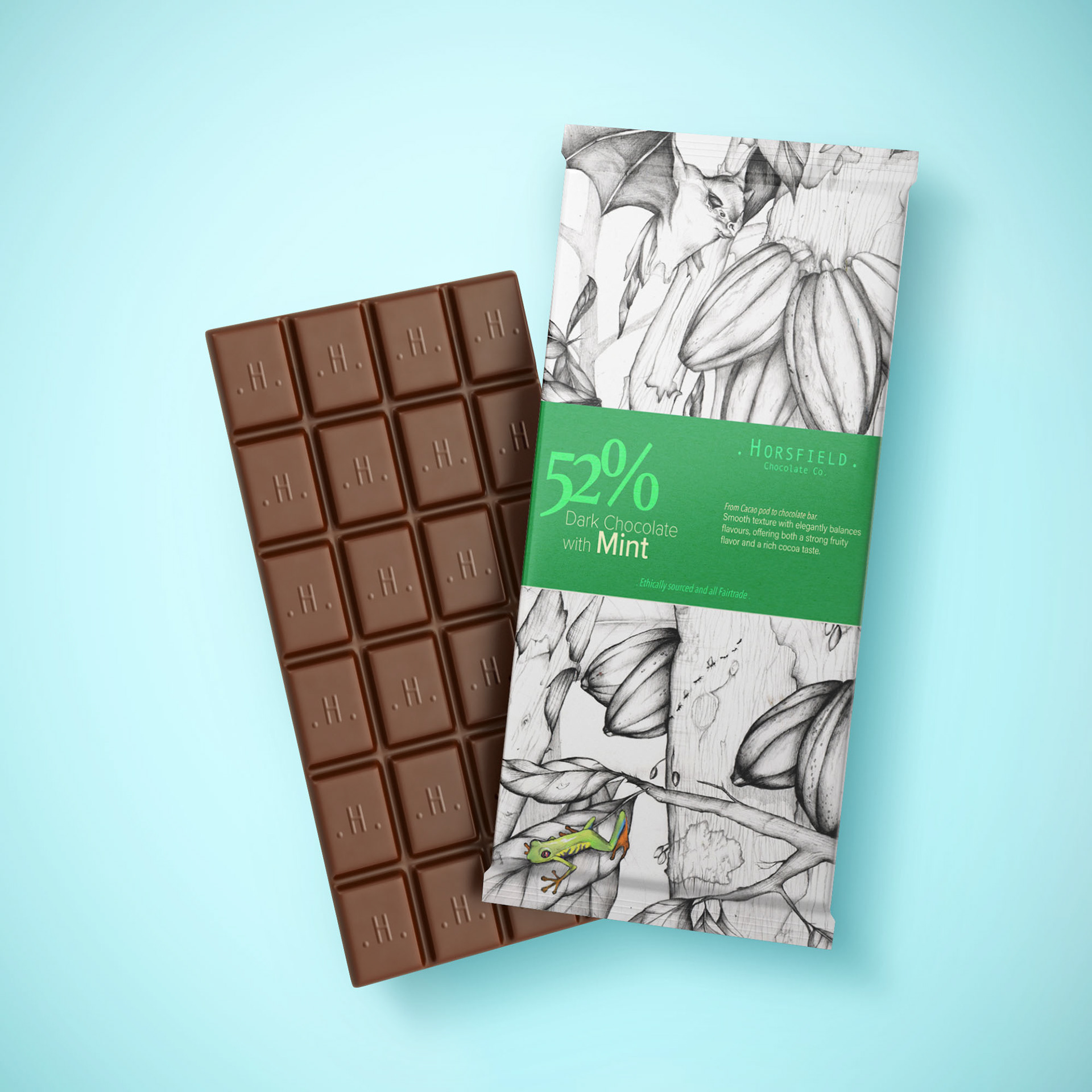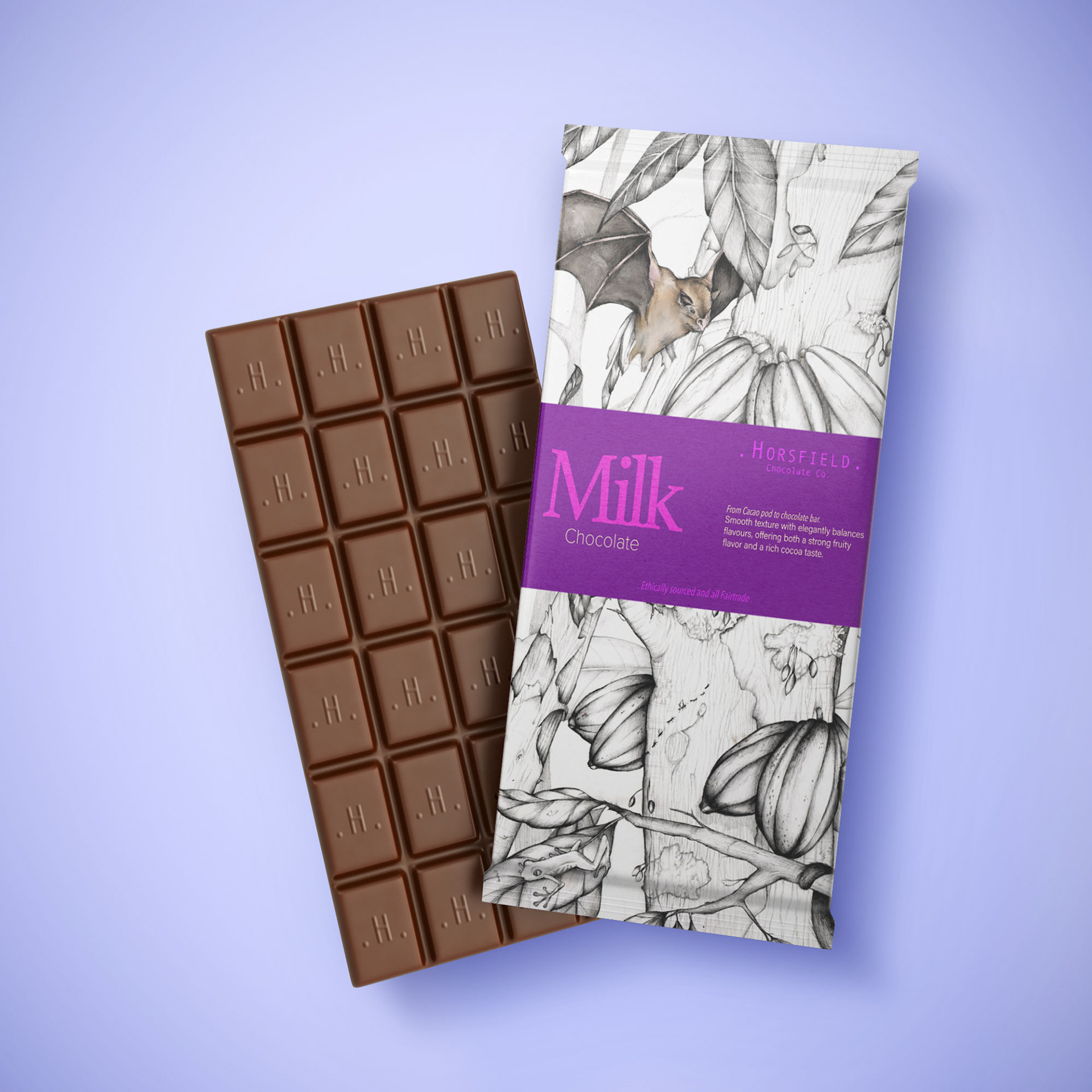 A selection of mock-up chocolate packaging, created using an A3 pencil illustration depicting the ecosystem of Cacao Trees found in South America. Each flavour is shown through different colour packaging, and different species highlighted in colour. 

Graphics work completed using Adobe Photoshop & lettering created through Adobe Illustrator.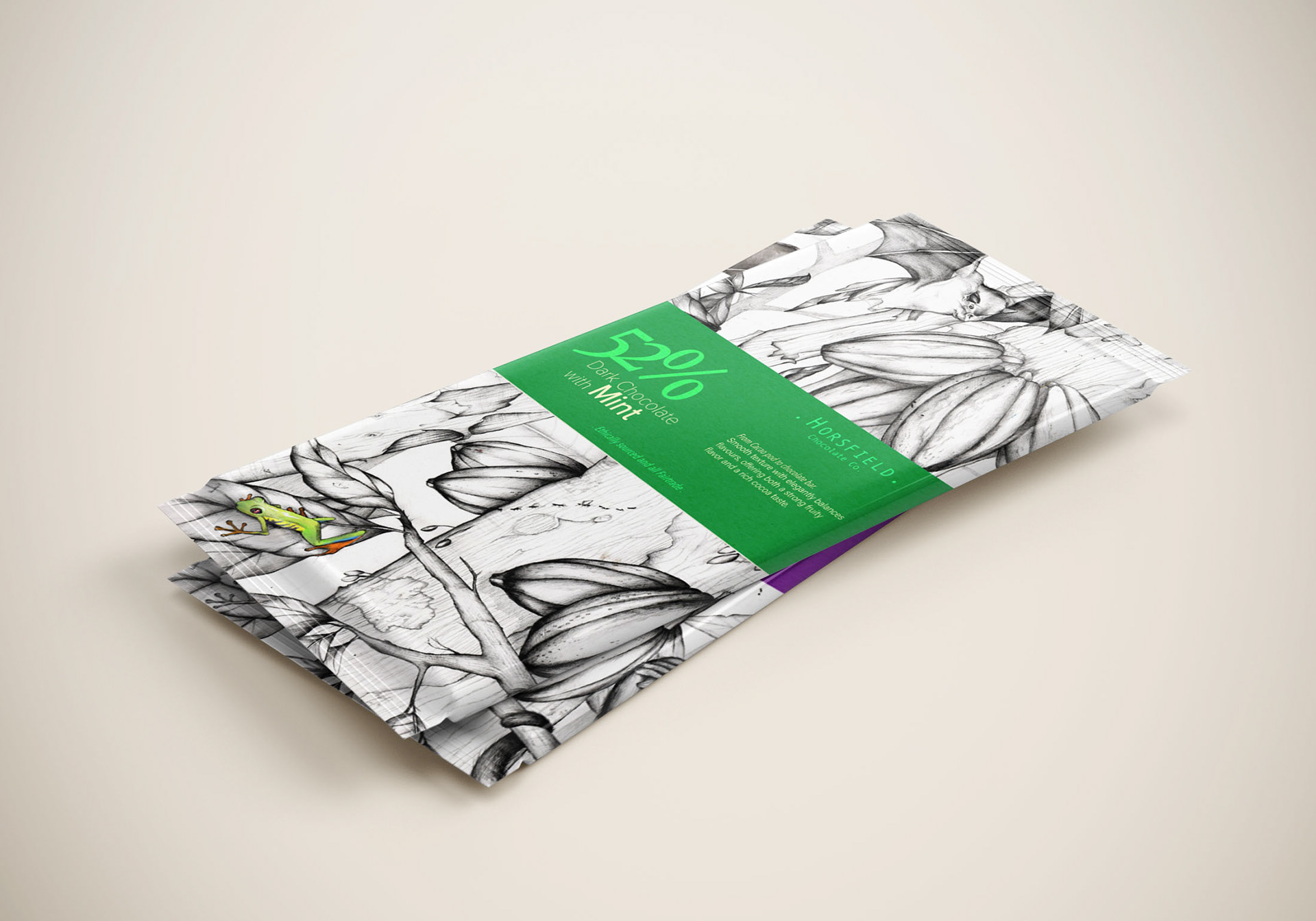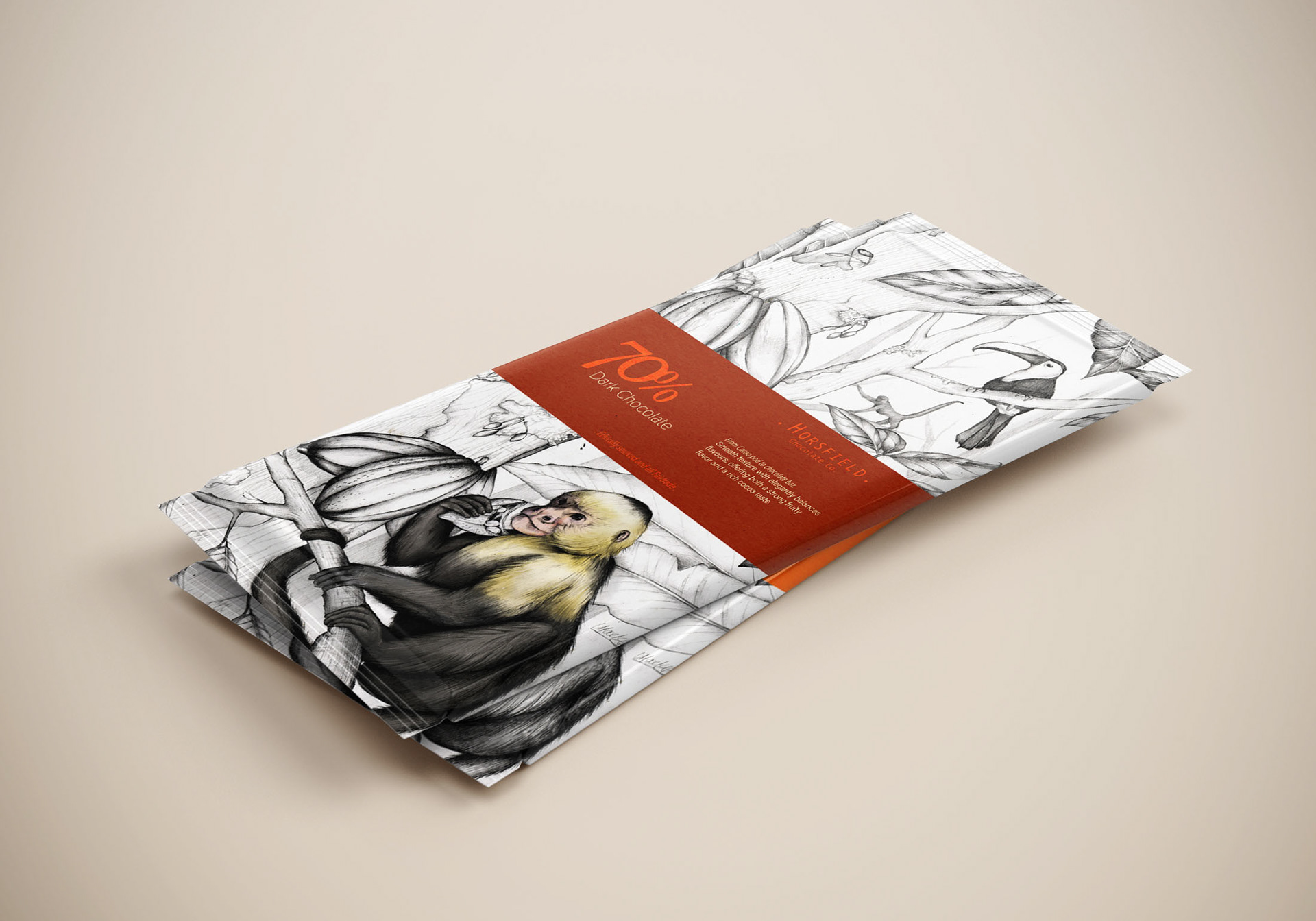 Below: Mock-up large format poster, using the full-bleed illustration.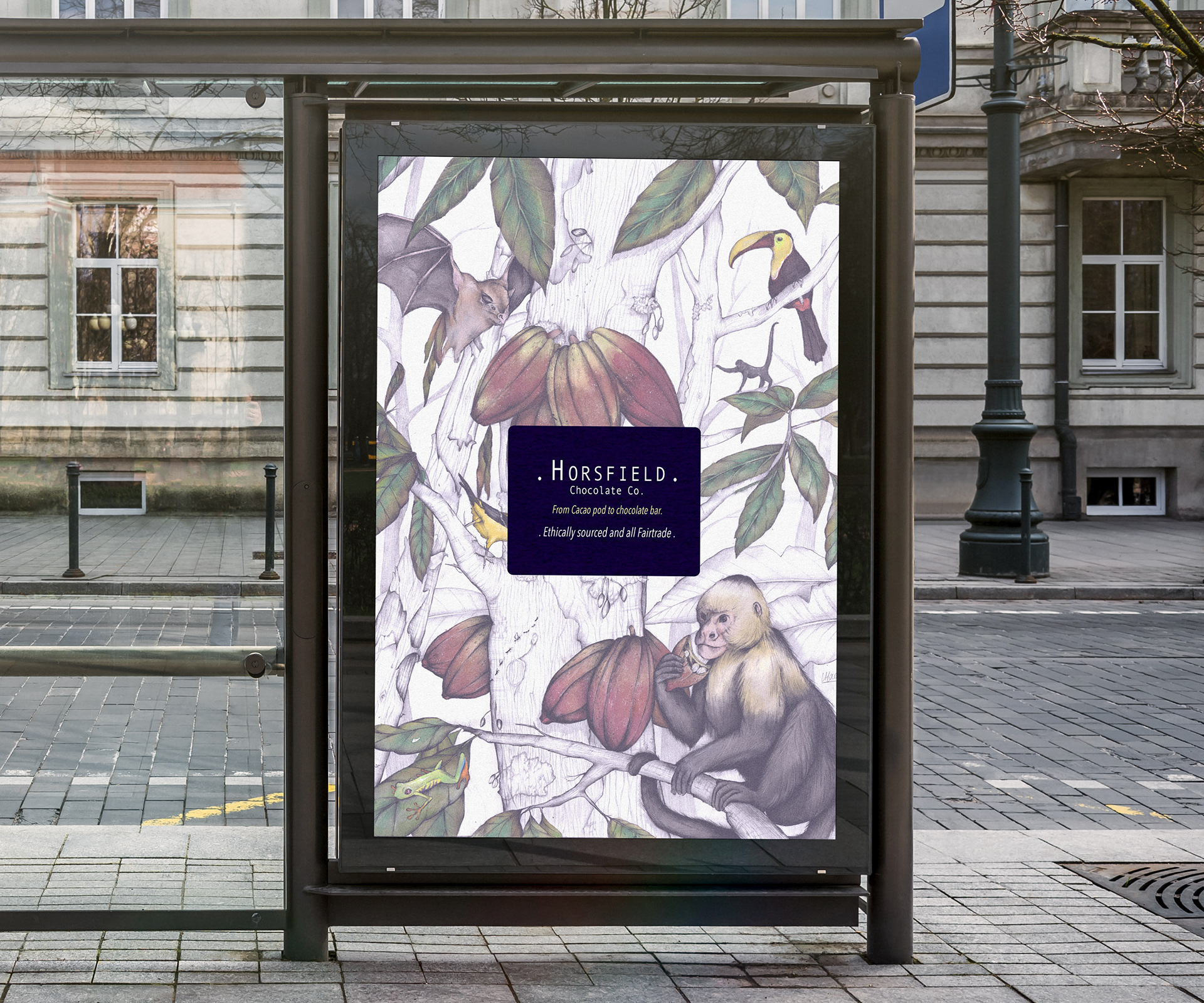 Below: Original illustrated, created in pencil on A3. (Colour added later on in the process using Adobe Photoshop.)