Joining the 'book nook' trend and practicing my diorama skills for future exhibition design and museum work, I created this little pub hidden in my bookshelf, inspired by 'the Prancing Pony' from the Lord of the rings books.

Everything is made from old nuts, bolts, brackets and other little miscellaneous DIY bits and bobs we found whilst emptying out my grandads shed. For example, the table top is an old cigarette tin!

All the little objects have been painted over using acrylic paint and various different pens, etc.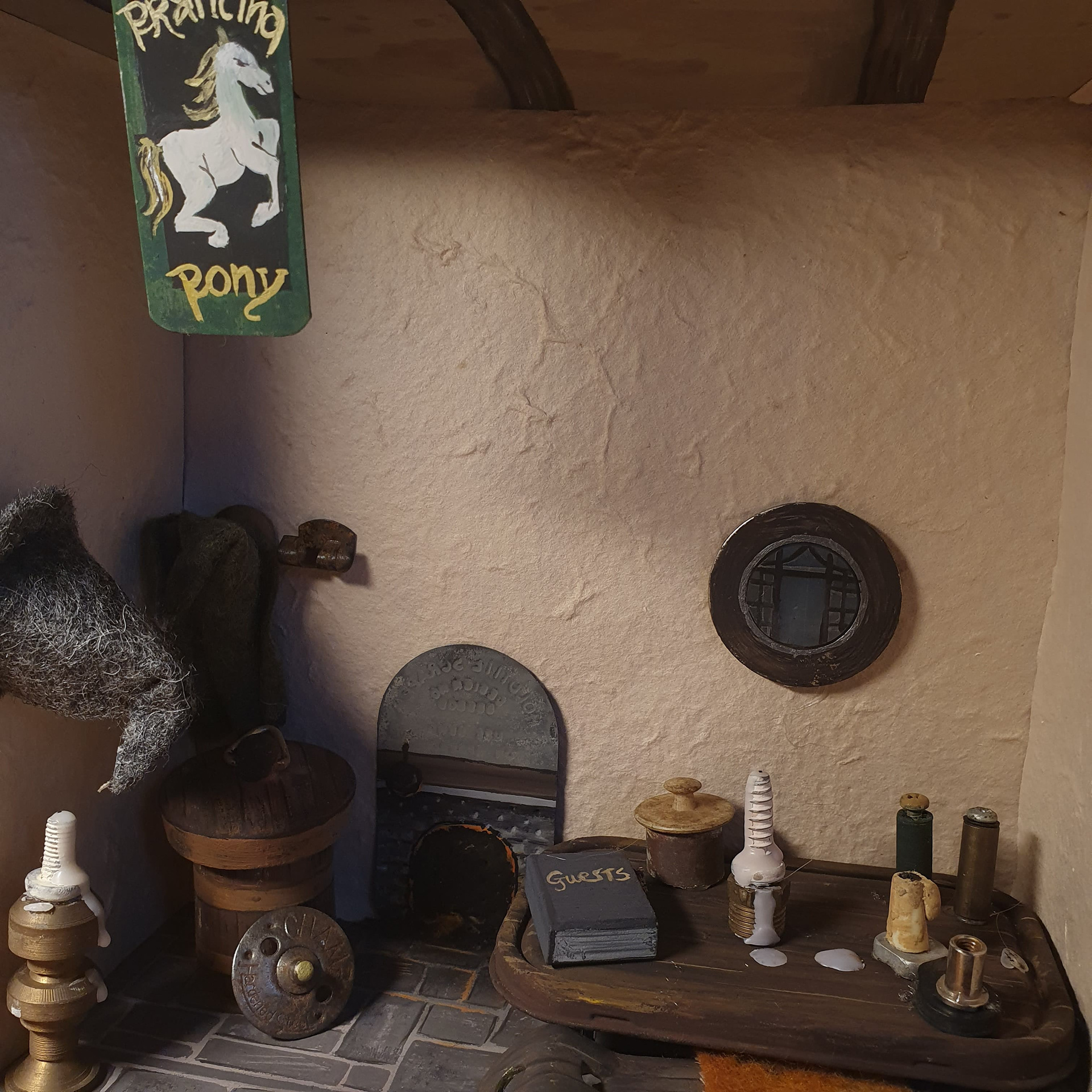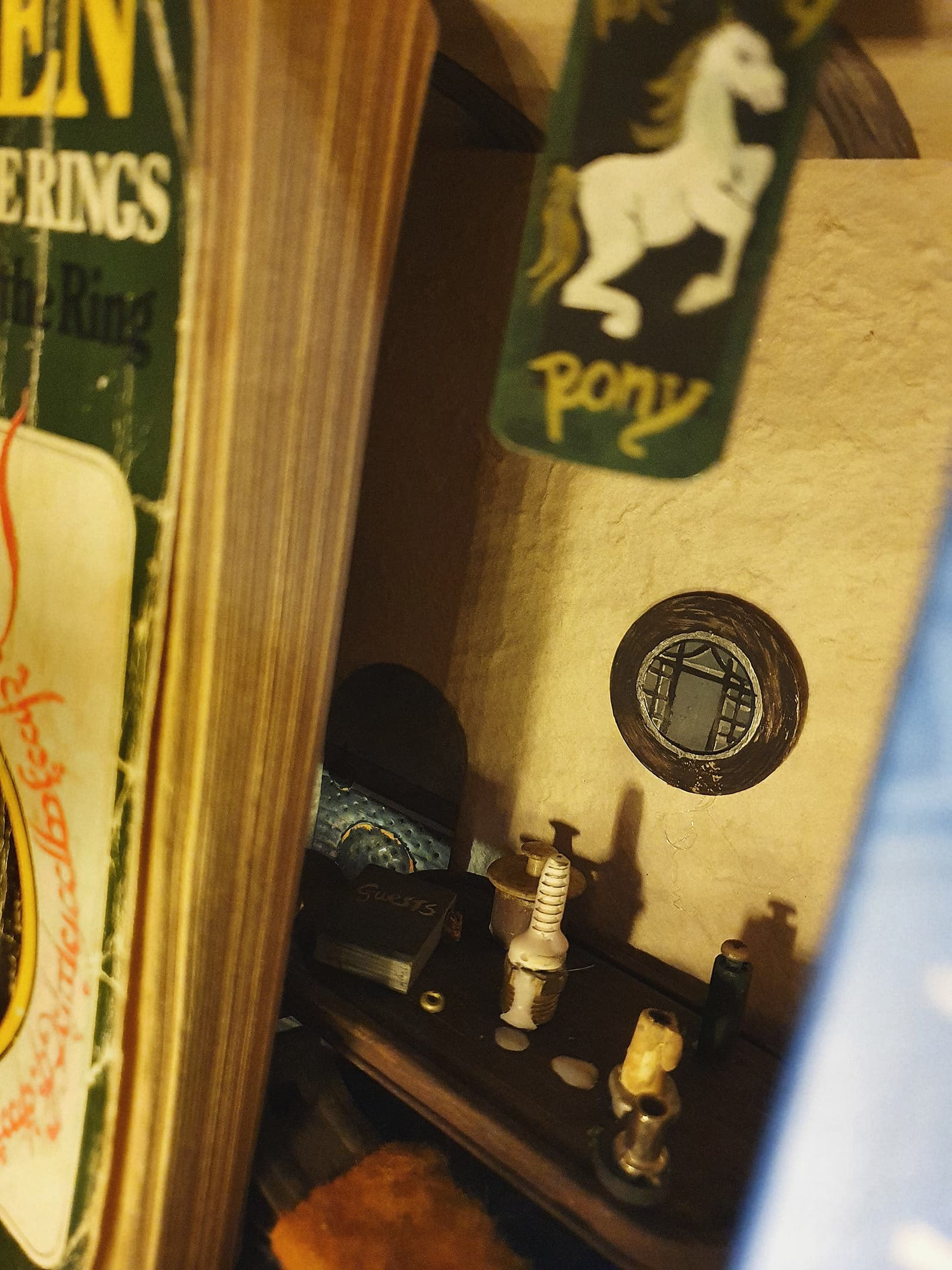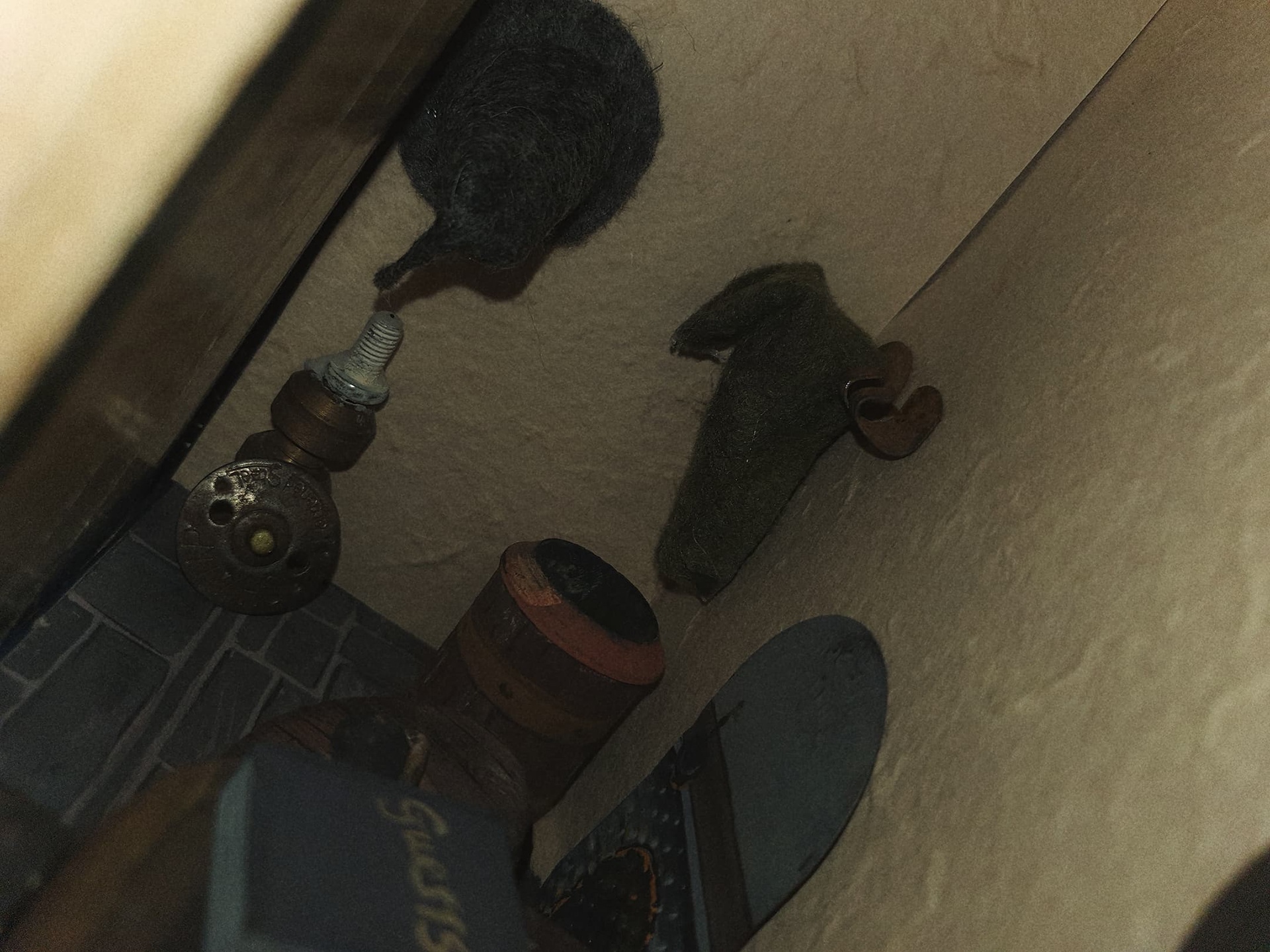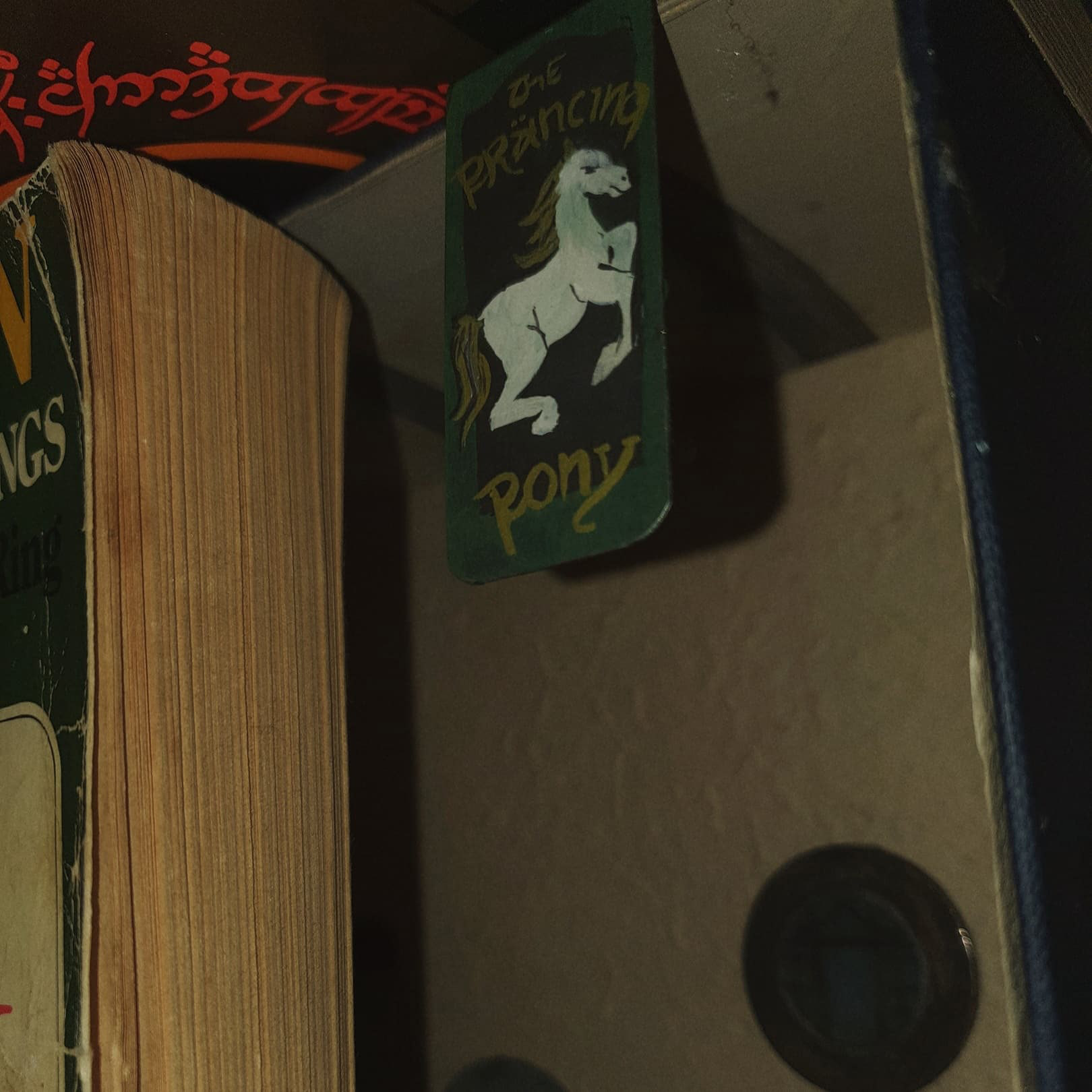 Here are some of the work in progress shots!
Started off my choosing objects to use as props, then slowly built the scene around them.

I created the candles by dripping candle wax over little flat ended screws first, then started on the barrel, then moved on to the table, and so on.
It was a great fun way to up-cycle a lot of rubbish that was to otherwise be discarded!